Become A Partner
Become a creative entrepreneur with City Painter. Our platform enables you to run creative and special painting work in your area or bengaluru.
Welcome to CityPainter Partner or Career in Bengaluru.
Professional paint job makes home of any business well-kept and rich. If you enjoy large job painting and want to change your career in house painting bangalore, office painting bangalore, residential painting bangalore, commercial painting bangalore and industry painting bangalore, you might want to start your own painting business with CityPainter Portal. we have all kinds of interior and exterior successful business, get quality service requests from local customers.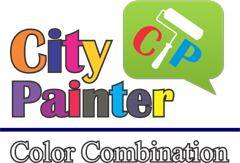 CityPainter Team Inviting to All type of Painter, Contractor to Join our team and expand business with our group work. You can get home base professional, home base work, home base painting business as corporate business, industrial business.
We have very simple process join. If you want to become painter partner with us as "house painter bangalore, office painter bangalore, residential painter bangalore, commercial painter bangalore and industry painter bangalore", just call to our executor on mobile- 8200077615, they will help you.